Our Goal is to Make Every Customer a Customer for Life.
Welcome to Johnson Moving and Storage!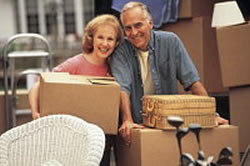 Johnson Moving and Storage offers the finest moving services in the industry today!
Trained, uniformed, and experienced employees will insure a smooth, well-coordinated move locally or worldwide.
Professional packers are available to do all or any part of your packing should you need help Johnson is eager and prepared to help you with all your relocation needs.
We at Johnson Moving and Storage pride ourselves on loading and unloading your furniture and precious items and delivering them in a careful way so that they will arrive at their destination in the same condition that they were packed.
We can handle all your moving needs, be it apartment, home, office or commercial.
Serving DC, MD, VA
1532 Ft Davis Street SE
Washington, DC 20020
202-582-8292

We are fully licensed and insured and maintain an exemplary record with our clients and the Better Business Bureau.



We accept all major credit cards.