Welcome to Johnson Moving and Storage!
Our Goal is to Make Every Customer a Customer for Life.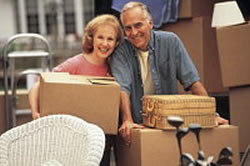 Johnson Moving & Storage Company is the premiere moving service in the Washington D.C. region. Our trained, uniformed and experienced employees ensure you have a smooth, well-coordinated move no matter where you go. We have helped customers move just a few blocks or thousands of miles away. No matter where your relocation is taking you, Johnson Moving & Storage can get you there.
A fully licensed and insured mover, we take pride in our business and giving customers our best. With a variety of moving packages, we offer many options for moving items and belongings. No matter how far you are traveling, we make sure your furniture and other precious items are delivered on time and in the same condition they were packed.
For more information about moving in the Virginia, Maryland or Washington D.C. area with Johnson Moving & Storage, contact us by phone or email and get a quote for your big move today!
We can handle all your moving needs, be it apartment, home, office or commercial.
Serving DC, MD, VA
1532 Ft Davis Street SE
Washington, DC 20020
202-582-8292

We are fully licensed and insured and maintain an exemplary record with our clients and the Better Business Bureau.



We accept all major credit cards.