Get your piano delivered to any location by leading piano and organ movers in DC
Whether you need a piano or organ moved to your home, from one family to another or from a place of purchase to your location, you may face a lot of hassle while doing this job on your own. It is common knowledge that moving a piano or organ from even one room to another is daunting and hectic. If you want to complete the job without facing any hassle, then all you need to do is hire Johnson Movers, considered as leading piano and organ movers in DC.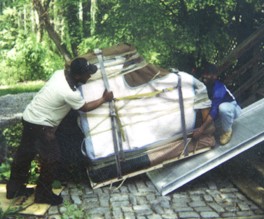 Why Choose Us:
Having years of experiences in this business, we have served numerous customers repeatedly with our hassle-free services to their utmost satisfaction. The number of repeat customers we have stands a testament to the quality of services we provide. So, if you want safe and easy delivery of your piano and organ, do not fret and get in touch with Johnson Movers, we will do the entire job easily with minimal disruption and no fuss at all.
Moreover, all our services are budget-friendly so you do not have to go beyond your budget for the relocation of your house or a single household item.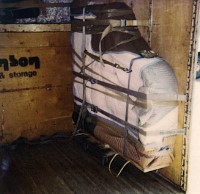 Our Team:
We have a team of highly trained and experienced professionals. These professionals will treat your Wurlitzer, Steinway, Baldwin, Lester, Hobart M. Cable, Yamaha, Kimball, or any other brand name like family. The staff is fully versed in the intricacies of moving the most precious of musical instruments.
We are also licensed bonded and insured. From our gentle yet expert packing and crating to shipping delivery and setup, we provide high-quality services in every aspect of moving, relocating, or storage and it has made us leading piano and organ movers in DC.
Store deliveries and distribution is another specialty and short or long-term storage is also available.
Call Johnson Movers today and see why thousands of satisfied customers use us for Piano and Organ moving. Our goal is customer satisfaction whether you have a local or long distant move.
Give us a line:
If you have any questions regarding our services or want to hire our premium services, all you need to do is give us a line and our team will be at your place at a time decided by you. Give us a line at, Tel: (301) 868-0320 or you can also send us an email at jms778@live.com.